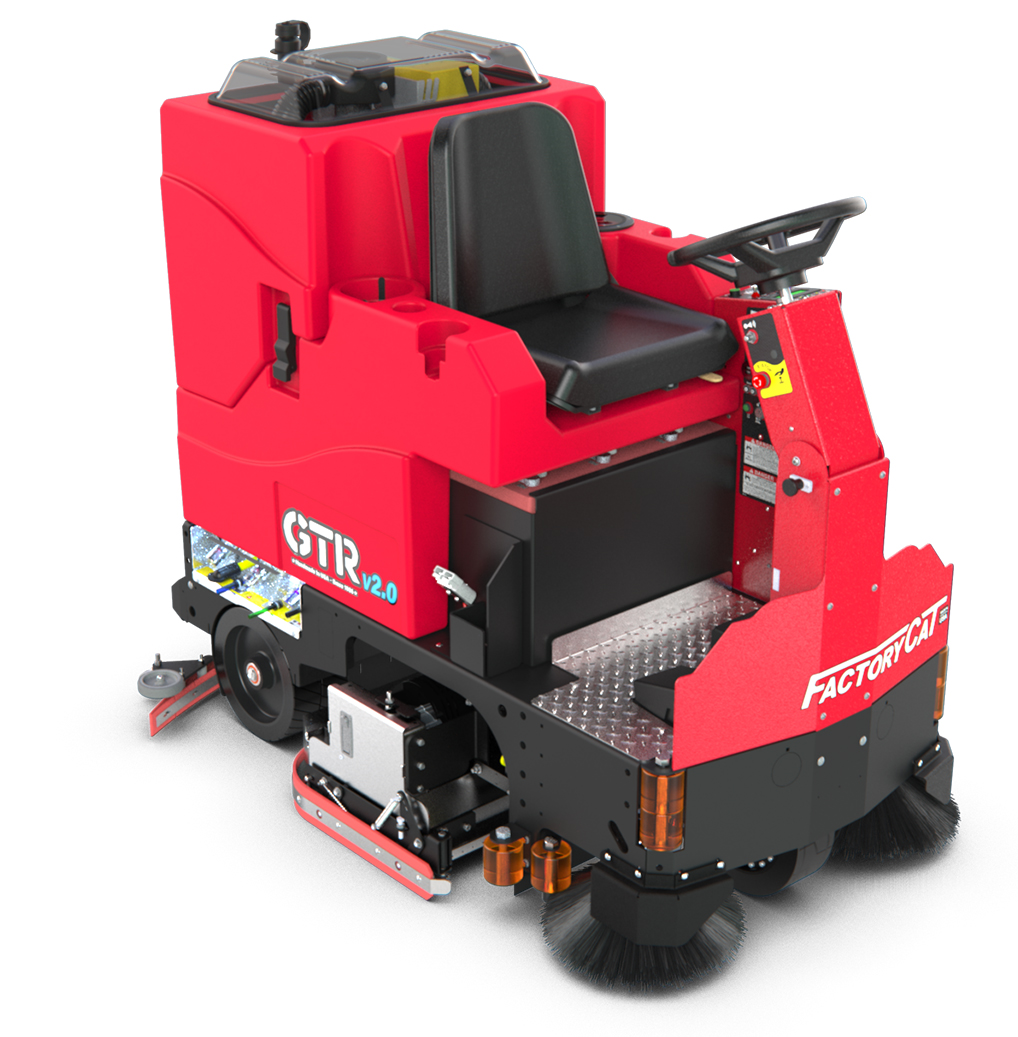 Factory Cat GTR Ride On Floor Scrubber
The GTR ride-on auto scrubber is the perfect solution for your cleaning needs. With a compact footprint and larger capacity tanks and scrub width, this commercial floor scrubber is able to navigate better and fit in tight spaces where other large-capacity machines will not. With exceptional sight lines and optional side brooms, you'll be able to clean right up to the floor edge with ease. For extra protection of the scrub deck, heavy-duty side doors can be added on - so you won't have to worry about the operator hitting any obstacles or debris. Make cleaning easier with the GTR ride-on auto scrubber.
Dimensions(L x W x H)
70" x 37" x 57"
Weight
1,260 - 1,436 lbs (w/ batteries)
Cleaning Rate(sq.ft/hr)
51,000 sq. ft.
Industrial Floor Care Machines Provided & Fitted To your needs by
Floor Care Experts