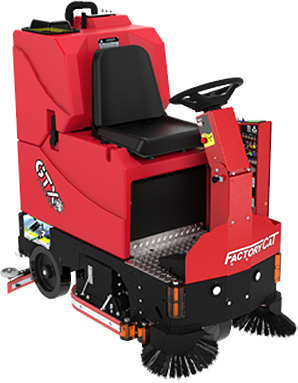 Factory Cat GTX Series Floor Scrubber
These tough, compact ride on commercial floor scrubbers offer the productivity of riders with better maneuverability than walk-behinds. Designed to clean warehouses, industries, machine shops, while standing up to contract cleaning. The three Disk machines on these compact ride on scrubbers, with 26", 30", and 34" scrub paths, offer gimbaled brush drive and 50% more scrubbing power than competitive brands.
Cleaning Rate(sq.ft/hr)
37,840 sq.ft.
Industrial Floor Care Machines Provided & Fitted To your needs by
Floor Care Experts