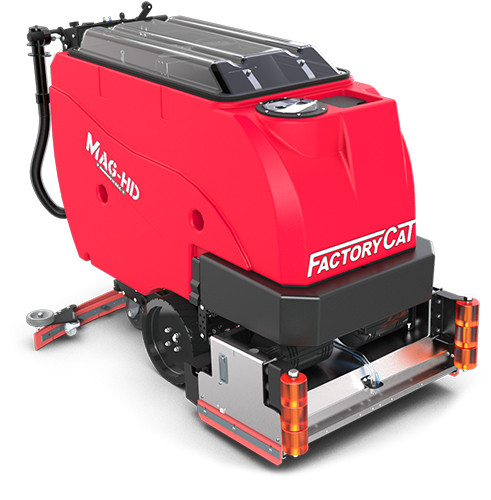 Factory Cat Mag-HD Walk Behind Floor Scrubber
The Mag-HD commercial floor scrubber is the perfect choice for large-scale cleaning. With the highest-capacity solution and recovery tanks, battery packs, and scrub motors, the Mag-HD offers superior power and scrub times to cover more square footage per hour. This commercial floor scrubber is incredibly well-balanced and stable, making it easy and enjoyable to use. Invest in the Mag-HD and get the powerful, fast, and efficient cleaning you need for your WI business.
Dimensions(L x W x H)
55'' × 26'' × 40''
Weight
775 - 825 lbs (w/ 315 ah batteries)
Cleaning Rate(sq.ft/hr)
33,932 sq. ft.
Industrial Floor Care Machines Provided & Fitted To your needs by
Floor Care Experts