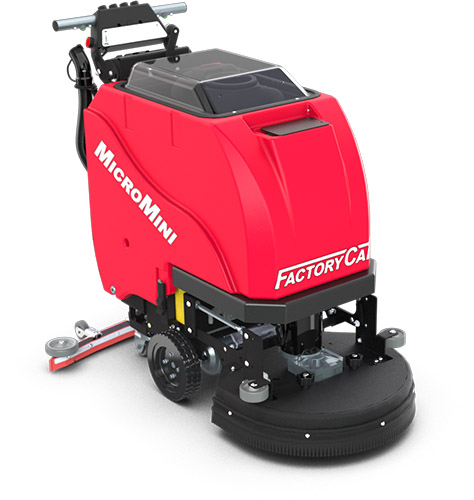 Factory Cat MicroMini Walk Behind Floor Scrubber
Introducing the MicroMini commercial floor scrubber – the perfect combination of convenience, power and durability. With a range of deck options on a unique steel chassis, you'll get a wider cleaning path and up-to-edge cleaning for superior results. Its nimble design allows it to navigate tight spaces with ease, while the simple controls make using the scrubber a breeze. Take advantage of the MicroMini today and experience the power of a battery-powered commercial floor scrubber.
Cleaning Rate(sq.ft/hr)
47,244 sq. ft.
Industrial Floor Care Machines Provided & Fitted To your needs by
Floor Care Experts