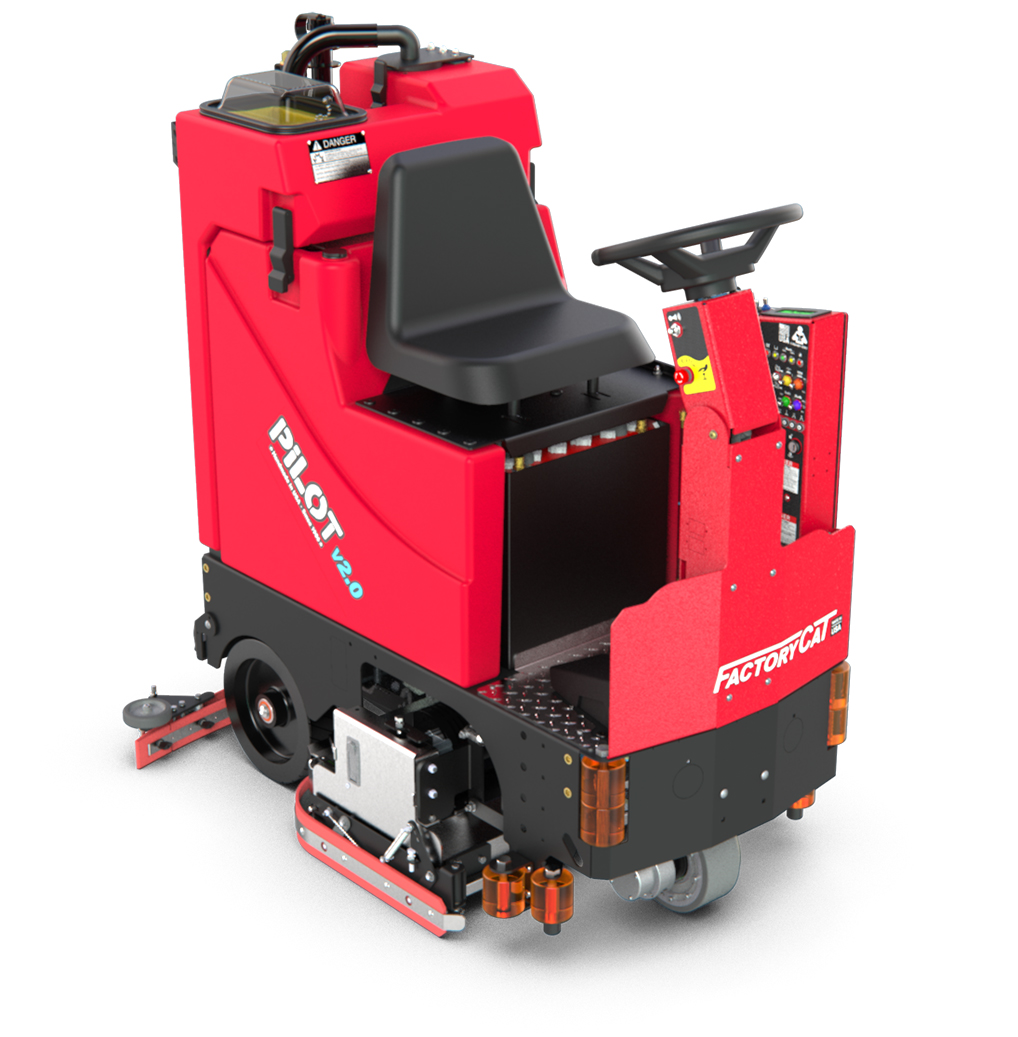 Factory Cat PILOT Ride On Floor Scrubber
Discover the Pilot-HD battery-powered micro ride-on commercial floor scrubber - the toughest in its class. Built on a solid steel welded frame and solid rear axle, the Pilot-HD features oversized tires for maximum maneuverability. With a small footprint and low PSI on the cleaning surface, you can clean in places most ride-on commercial floor scrubbers can't go. Plus, with the operator onboard, the Pilot-HD is more maneuverable than a large walk-behind auto scrubber. Measuring just 48" long and 24" wide, the Pilot-HD floor scrubber will fit easily on most elevators, through most doorways and turn around in narrow hallways or aisles. Get ready to experience maximum maneuverability and cleaning power with the Pilot-HD floor scrubber.
Dimensions(L x W x H)
53" x 31" x 57"
Weight
825 - 875 (w/ batteries)
Cleaning Rate(sq.ft/hr)
40,000 sq. ft.
Industrial Floor Care Machines Provided & Fitted To your needs by
Floor Care Experts