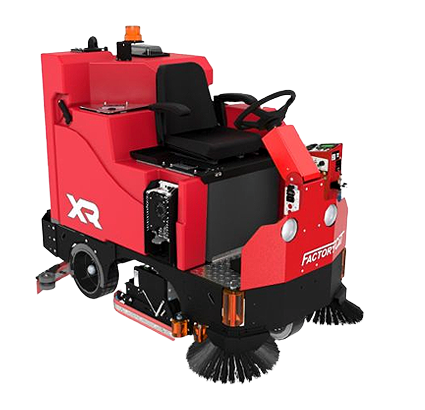 Factory Cat XR Rider Floor Scrubber
The Factory Cat XR ride on floor scrubber offers a gimbaled brush drive and 45% more scrubbing power than competitive brands. The Cylindrical units reduce or eliminate dust mopping, by sweeping and scrubbing in a single pass. The ride on scrubber has decks that include adjustable wipers and curtains, for unmatched water control. All components are designed to simplify service work and are made of heavy gauge steel for durability and accessibility.
Cleaning Rate(sq.ft/hr)
37,400 sq.ft.
Industrial Floor Care Machines Provided & Fitted To your needs by
Floor Care Experts