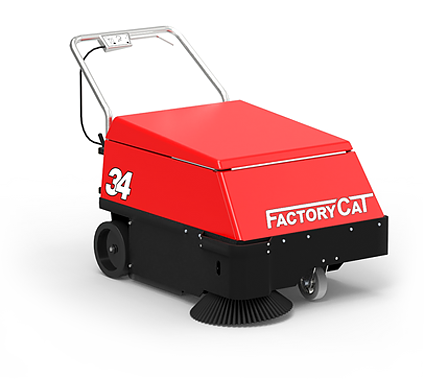 Factory Cat 34 Floor Sweeper
Great for indoor small Industrial plants, this Walk Behind Sweeper will pick up anything that is in it's path and store it in an easy to empty hopper. While dust control is normally a problem with other commercial floor sweepers, our Walk Behind Sweepers have built in filtration systems that control dust from escaping or flying around. This Walk Behind Sweeper has a built in side broom for areas where you have to get underneath a ledge that isn't normally within reach.
Dimensions(L x W x H)
6.4" x 37" x 55"
Cleaning Rate(sq.ft/hr)
30,000 sq.ft.