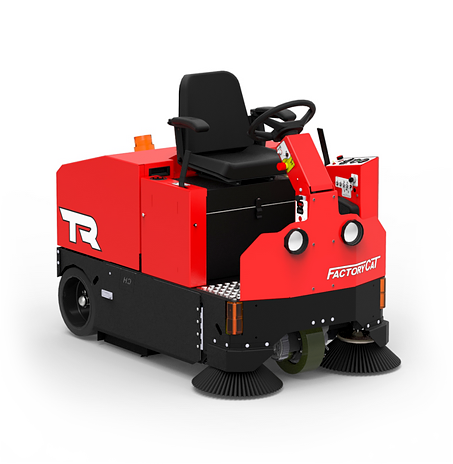 FACTORY CAT TR RIDER FLOOR SWEEPER
Factory Cat ride-on commercial floor sweepers are built to cruise over carpeting, tile and sports courts with ease. All floor sweeper models are nearly silent, cleaning hard floor and carpet in such twenty-four hour establishments as airports, hotels, and casinos, without disturbing the clientele. Yet when the going gets tough these commercial floor sweepers gobble up the toughest debris, dirt, fine dust, rocks, broken glass, nails, brick dust, cement and gravel. The Factory Cat TR ride on floor sweeper has a 48 inch cleaning width and on average can clean over 60,568 square feet an hour.
Cleaning Rate(sq.ft/hr)
60,568 sq.ft.