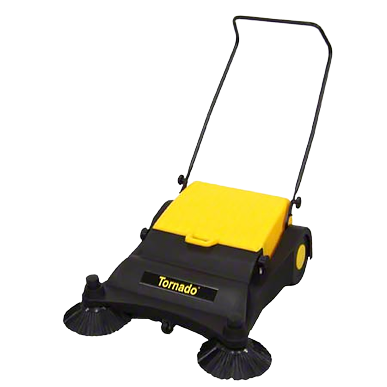 Tornado Upsweep 32 Manual Sweeper
This Tornado® machine will clean hallways, workshops, retail shops, warehouses and sidewalks up to ten times faster with the Upsweep 32 Manual Sweeper. Pick up everything including metal shavings, nails, paper, leaves, and even packaging material. Light and compact, you can move from room to room with ease with this highly mobile electric unit.
Run Time

Cleaning Rate(sq.ft/hr)
30,140 sq.ft.